Landlords! Discourage meth use and protect your asset with our Meth Warrant of Fitness stickers.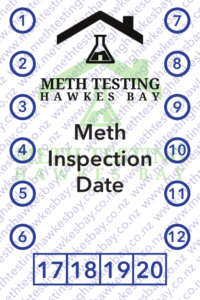 Placed prominently on an entrance way door or window, these stickers indicate when the property was last tested to act as a deterrent to use meth within your property.
Stickers available free to all customers with results under 1.5µg/100cm².
Save
Save