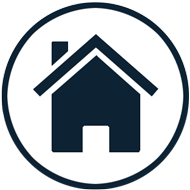 $199 (inc gst)
Perfect for pre-purchase inspections and rental properties, a screening assessment is the most cost-effective option to test a whole property for methamphetamine. These tests are done as laboratory composites.
A screening assessment includes up to ten rooms and generally takes around 30 minutes to complete in the property. One sample has to be taken in every room (including garage). 
There are two sampling options for screening assessments:
Screening Assessment (Field Composites): $199 (inc gst): this is the default screening assessment option. It is the cheapest and most popular option. Samples are taken using 2 x five-sample field composite kits. These field composite samples are then combined in the lab to give ONE composite result for the property. Field composites are NOT able to be broken down or individually sampled later on. Sampling is easier and faster using this method, hence the lower price point.
Screening Assessment (Individual Samples): $299 (inc gst): this option is available on request. It involves taking individual samples in each area and then combining these individual samples into a lab composite to give ONE composite result for the property. Individual samples CAN BE individually sampled later on, which can save money and time if contamination is suspected. This option is highly recommended if there is any indication of meth use or contamination. 
If more than ten sample are needed in a property, additional samples are charged at $100 per five extra samples, or part thereof (same for both screening assessment options).
Results come back within two working days ($30 extra for priority service, one working day). You'll receive a full scientific report with lab results attached, photos and methamphetamine detected in micrograms.
For more information about this service or for other questions, see our FAQ.